Readly Lab Days - a space to think in new ways!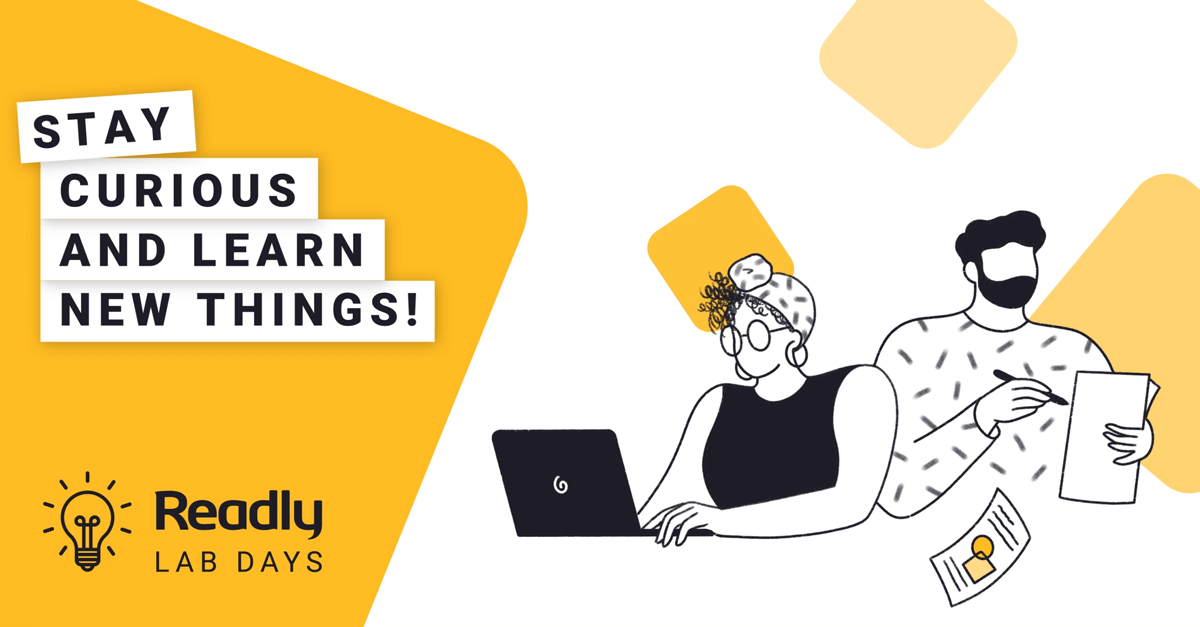 The Readly Lab Days are all about empowering the team in our Product and Tech organisation to discover new ways of thinking, build new relationships and evolve your skills. It's a monthly break from the daily routine and work agenda to explore and nurture your own or your colleagues' ideas related to what Readly is today and what we will be in the future.


How?
The event is self-organizing (digitally since the pandemic), either you hook on to someone else's idea or you get people to work on your idea.
What?
You can explore whatever you want with whomever you want as long as it's related to what Readly is doing today and future. You can explore some technical ideas, some feature ideas or improvements on how we work.


When?
Last Wednesday every month the Readly Lab Day is kicked off with a morning check-in, and at the end of the day, we gather everyone again for a demo and sharing session.
Who?
The Lab Days are designed for and run by people in the Product and Tech organisation as a joint effort.

–The Readly Lab Days are successfully strengthening innovation as part of our cultural attitude. This is when we create a space for learning new things and exploring new ideas. It's inspiring to see people come together across the product and tech organization to focus on anything from exploring new business models, creating new services or adding new features , and improving internal processes. It is truly a proof of how passionate everyone is about what the business is set to achieve and how engaged the people are in Readly's success, says Sanna Lindkvist, Development Manager at Readly.