May feature: What does a Product Manager do?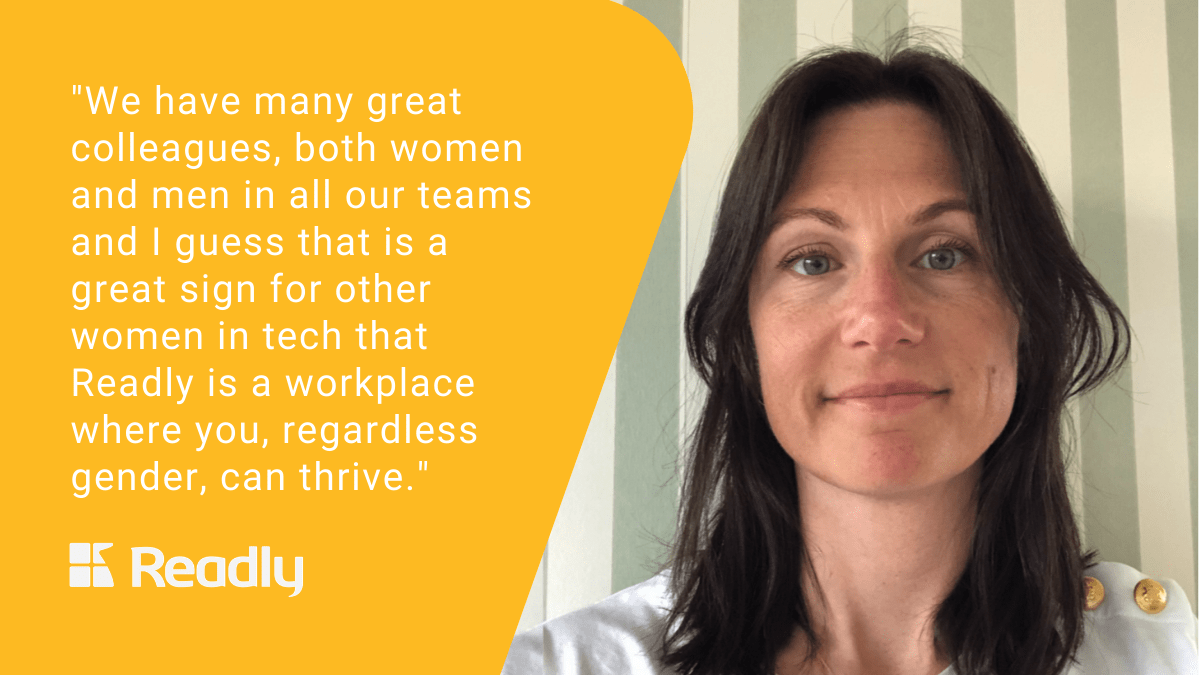 Lisa Trumstedt, Product Manager at Readly since 2019, Stockholm Office
What does a typical day at Readly look like for you?
No two days are the same and that's why I love my job. One day could be filled with planning meetings, other days we focus on strategy or I find myself absorbed by team discussions where we deepdive into user behaviour and preferences.
As a product manager you are the spider in the product development web. You work very closely with researchers, designers, developers and fellow product managers in order to decide what to build, how and when.
Right now I have the great pleasure of interviewing candidates. Readly is such an exciting company in rapid growth and we are looking for new talent to be part of our journey.
What do you look for when recruiting to your team?
I think passion for the business is one of the most important aspects. We want people who believe in our purpose, who are motivated by the digitalisation of magazines and bringing the magic into the future. Recruiting people with different backgrounds is also key. I know that "diversity" is a worn-out expression, but our daily job is to serve users of all ages, interests, genders, cultures etc -that needs to be mirrored in our team.
If diversity is important - how does Readly succeed to recruit more women to your product & tech organisation given the gender gap in the industry?
Maybe it's a snowball effect. We have many great colleagues, both women and men in all of our teams and I guess that is a great sign for other women in tech that Readly is a workplace where you, regardless gender, can thrive. Moreover, our CEO is Maria Hedengren, our Senior Leadership Team has a 40/60% gender split women/men respectively 46/54% for our whole organisation. As you can imagine - there are plenty of inspirational female role models that attract both men and women to our team.
What can the tech industry do to bring more women to the tech scene? Any good examples/initiatives you've seen done?
Tjejer kodar is a really good initiative for inspiring more women to take the first step and test coding.
I also want to point out that the tech industry is not only about being a Developer. It is a collaboration with different skills that makes the magic happen in product development, like Data scientists, Analysts, Growth engineers, QA, Architects and Engineering Managers are some other roles within tech that are super interesting I think.
It is important for the tech industry to get away from the stereotype picture of a male engineers in front of screens with code. Tech is so much more than that - it is a lot about collaboration and working together. Understand who you design and develop for and what their needs are. I want all women to understand that either if you are an engineer or not - tech is so much more than programming.
I would love to learn to code myself, this might be the next step in my career, who knows!