April feature: What does a Technical Platform Engineer do?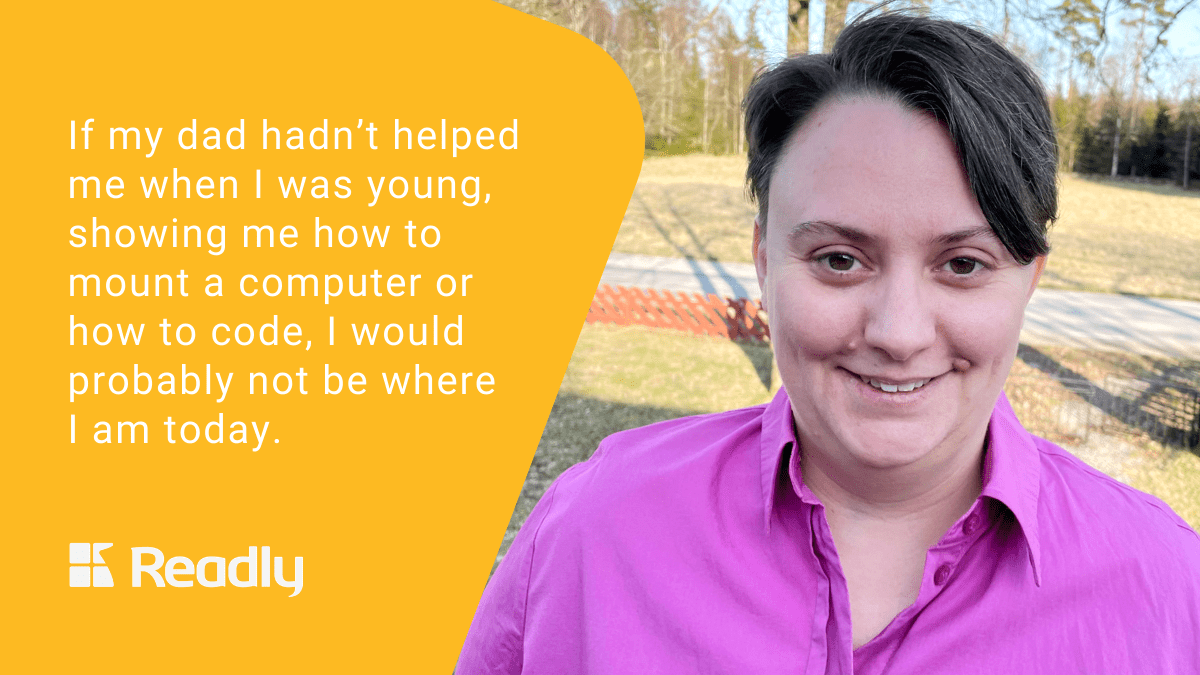 Marine Greff, Technical Platform Engineer at Readly since 2021, Växjö Office
What does a Technical Platform Engineer do?
Provide tooling and solutions for continuous integration and deployment (automatically take the code from the developers, process it and run tests on it, and then deliver it on the servers), make sure the needed infrastructure is provided to the other teams to work against, take care of employees accounts (onboarding and offboarding), ensure that our infrastructure is safe and secure.
What skills are required to really excel as a TPE?
To keep an open mind and not be afraid of trying new things! In my profession, it's risky to get stuck in a rut and miss out on new tools emerging. You need courage to start anew, to build a better, simpler solution. It also needs practical wisdom to automate repetitive tasks, and provide ways of improving security without adding too much burden, and keep a reasonable cost.
What are you most proud of in your career?
Looking back, I am very proud to see that I have started from scratch frequently, and was able to figure out a solution even in the most dire situations. It was often difficult, and sometimes frustrating, but I was able to make things happen, and leave it in a better shape than when I started on it.
It's a common fact that men outnumber women in tech roles - is that something you can relate to?
I can relate to that, both in my professional life and also education. The most teams I've been part of have a male majority. When I tell people what I do for a living, they actually tend to be surprised at first, but as soon as they understand that I'm a "nerd", my profession is less of a shock. Back in the days, when it was time for me to go to university, education counsellors advised me to choose another field than computer science. If my dad hadn't helped me when I was young, showing me how to mount a computer or how to code, I would probably not be where I am today.
What is a common mistake companies do when trying to recruit/attract female tech candidates?
It's important that gender balance isn't just window dressing. Companies must be able to tell how they walk the talk. At the same time, you still want the focus to be on what is technically relevant. I have also seen some companies make simple mistakes like use male titles or male pronouns in job descriptions, or even ask female candidates questions about plans for family during interviews. That's a good way to stop a long interview in a matter of minutes and above all extremely bad for the company's reputation.
What is it about Readly that motivates you?
I recognize myself in the Readly mindset (Be brave, Say as it is and win as a team), and, scratching on the surface, it does not seem like it's just words. I really like that Readly's goal is to improve, and we put resources into it. There are not only discussions in my team about what to do, but also how to do things the right way. It is extremely refreshing and engaging.